I finally bought some
Seche Vite
top coat! It is amazing stuff, I've tried plenty of different top coats and I'm loving this one. I also continued with my scotch tape trials (
part 1
). I used the
satin finish tape
and it worked much better than the regular transparent tape. It was just hard to see but then again that's probably because the tape was over the silver polish. Don't mind the edges by the way, I realized later that I cleaned them after the picture. Hehe whoops!
So for those of you without some Seche Vite top coat, head on over
Sally Beauty Supply
for a bottle and pick up a
free bottle
of
Stripe Rite Paint
. Sally has sooo many great offers for their
October Special
! So if you're like me and need to stock up on some beauty supplies, this is your month!
I was able to buy a new 1 1/2" Ion curling iron and receive a
free
Ion Mini Straight n' Spiral Styler Iron
(valued at 29.99). There are tons more savings and offers so be sure to
check out their sale flyer
!
Other than that I'm pretty excited that I was finally able to buy a replacement screen, battery and cord for my netbook. With school and me always having somewhere to be, I figure it's time I finally fix it and tote it around with me to finish up assignments on the go.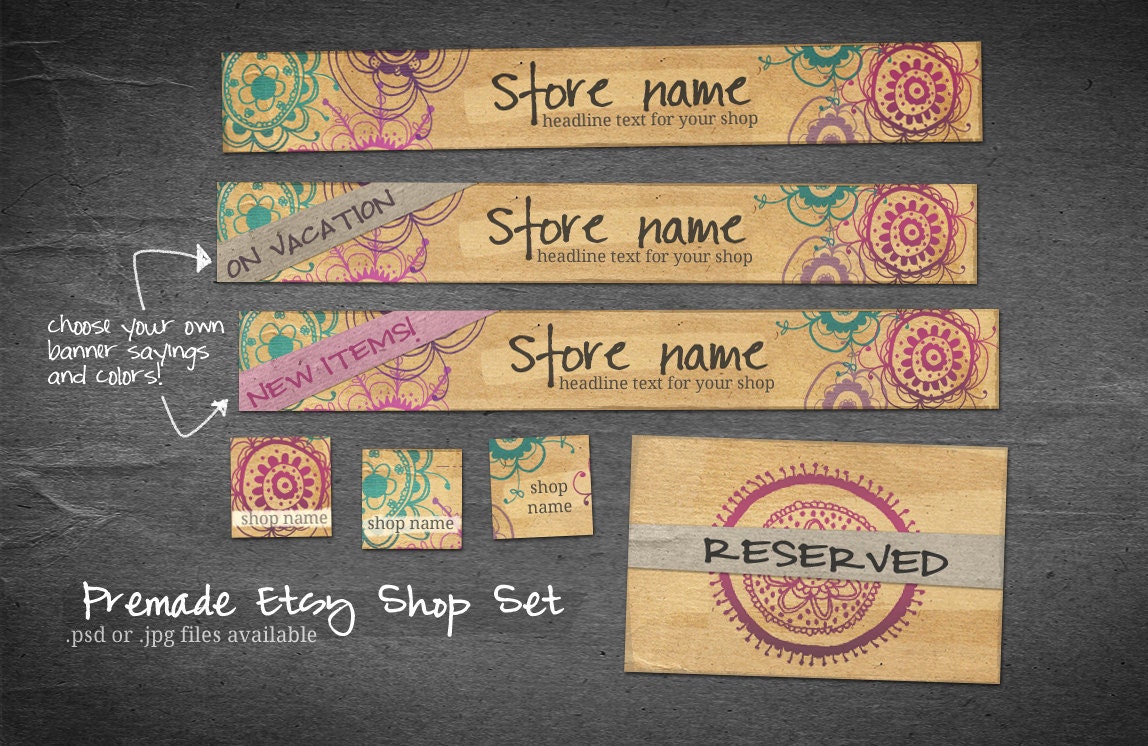 Also, I've been real swamped with work and school lately. I finally forced myself to at least make one item for my shop so here it is! A new Etsy banner set, background features colorful floral doodles on kraft paper. Hopefully more designs to come soon!